Past Products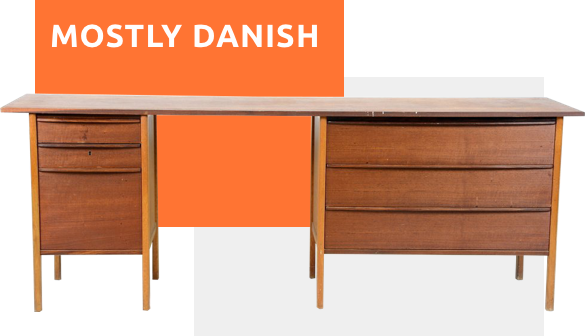 Here we invite you to view products that we've previously sold at Mostly Danish furniture in Ottawa. Customers find this of benefit to them as it gives a good idea of what we sell and the furniture that we're capable of sourcing around the world. If you have something in mind but don't see it in our current inventory, please do not hesitate to get in touch with us. We would be more than happy to work with you to find the dream pieces for your home collection. Mostly Danish specialized in unique, Mid-Century Modern furniture designs from the Scandinavian masters. We also source a variety of other styles, and are your best bet to find your next table, chair, sideboard, outdoor or accent piece.
Sign up for the Mostly Danish Newsletter
Get exclusive deals, new product releases, and contests!