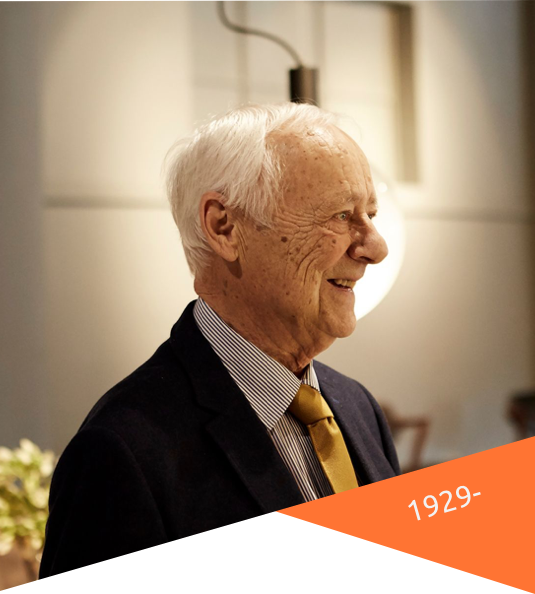 Kai Kristiansen
Mid-Century Modern Furniture Forefather
A major influencer in the Mid-Century Modern design movement, Kai Kristiansen is a Danish furniture designer known for his sleek chairs, tables and cabinets. Kristiansen started out as a cabinet maker, and then studied at Copenhagen's Royal Danish Academy of Fine Arts. His mentors included Kaare Klint. Kristiansen eventually opened his own design studio in the mid-1950s, producing furniture in what would become famous as the "Danish modern" style.
Smooth, Elegant Design
Some of the more well-known Kai Kristiansen designs include the No. 42 chair (created for Schou Andersen), the No. 12 Lounge Chair (in collaboration with Magnus Olesen). His designs have been repurposed and reimagined in different countries across the globe, with Kristiansen's vision alive and well in a number of forms.
Famous Kai Kristiansen Designs
Kai Kristiansen preferred to work in teak and rosewood, much like his Danish modern or Mid-Century Modern counterparts . His designs were produced by leading Danish manufacturers, including Feldballes Møbelfabrik, Fritz Hansen and Fornem Møbelkunst. The manufacturing was challenging in some ways, though, and many of the designs went out of production. That makes owning a Kai Kristiansen piece even more important. Each piece has a story, and each is part of the lore of Scandinavian design history.
CHAIR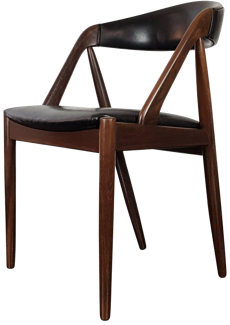 TABLE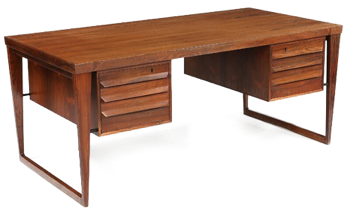 SIDEBOARD
Own One Of His Historic Pieces
If you're a Mid-Century Modern fan,, you won't want to be missing a Kai Kristiansen. See our selection below - if there's something specific you have in mind, contact us and we'll find it for you!
View All Products
Sign up for the Mostly Danish Newsletter
Get exclusive deals, new product releases, and contests!