Accents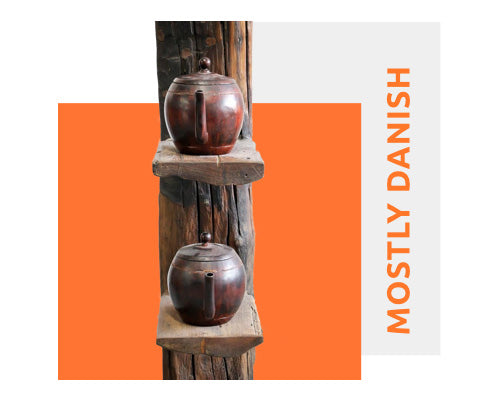 We supply a variety of home accents to give your home the extra personality or functionality you are looking for. From creative and elegant storage items to enhance your space to nesting tables and magazine holders for added functionality. We also have some more unique items to add an eye grabbing piece of intrigue to guests. Our accents are collected from all over, with a wide selection of Oriental and Danish designs. We carry some locally sourced pieces as well if you are looking for something closer to home. We offer convenient shipping options to Toronto, Montreal and across North America.
Most Frequently Asked Questions
Accent furniture in home design refers to furniture that stands out by bringing individuality and character to a space while enhancing the overall décor. Functionality is not typically a factor when choosing accent furniture. Its primary function is purely ornamental, giving the room color, definition, texture, and drama. An example of accent furniture is an ottoman coffee table. In living rooms or dens, little footstools are frequently utilized to highlight upholstered chairs. They can be made of wood or have a padded surface, and they replace larger ottomans. The majority of living rooms and dens have occasional tables and accent chairs.
Scandinavian mid-century accent pieces stand out for their unique design aesthetics. It is influenced by Scandinavian design concepts and the modernist movement of the middle of the 20th century. Its key characteristics include:
Minimalist and Functional: Scandinavian mid-century accent pieces are renowned for their simple, practical designs. It is the perfect option for individuals who value both form and function because it places a strong emphasis on simplicity, clean lines, and a consideration of practicality.
Natural Materials: The main material utilized to make Scandinavian mid-century furniture is wood. Teak, oak, and walnut are frequently utilized materials because of their sturdiness and classic charm. Natural materials are used to create a cozy and welcoming environment. Other characteristics include organic shapes, natural color palettes, and iconic designs.
Danish furniture is recognized for its fine workmanship, superior materials, and classic style. The following materials are frequently used in Danish furniture design:
Teak: Teak wood is one of the most iconic materials in Danish furniture. It is prized for its rich, golden-brown color, durability, and resistance to decay.
Oak: Oak is another prevalent wood in Danish furniture. It is known for its strength and prominent grain patterns. Walnut: Walnut is valued for its dark, rich color and elegant appearance.
Leather: Danish furniture frequently has upholstery made of top-shelf leather. It enhances the comfort and luxury of seats.
Fabric: Upholstery on Danish furniture may also be made of natural materials like wool or linen. Seating and cushions have a soft, welcoming touch thanks to these materials.
Metal: Stainless steel or brass may be used in Danish furniture, even though wood is the primary material, for features like legs or hardware.
Sign up for the Mostly Danish Newsletter
Get exclusive deals, new product releases, and contests!