Danish Dining Tables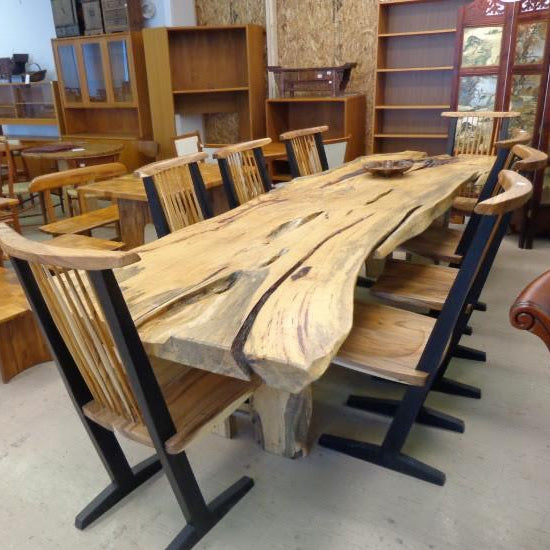 Danish Dining Tables
Explore our selection of Danish dining tables – a beautiful blend of aesthetic appeal, solid wood edging, and a timeless sturdy design.
The best samples of Danish design tables are a very highly aesthetic combination of veneer tops with solid wood edging to protect it. The common wood types were used were teak, white oak, rosewood and beech. Teak was especially sought after as it will withstand liquids more than any other wood in the world. Hence the usage in expensive yachts and boats, but also a great characteristic for a dining table. The height range of table usually ranges from 28-30 inches and in most cases, will provide the convenience of self-storing leaves. One of the typical primary design elements of mid-century modern tables is the light appearance that makes even a small space look bigger. Mostly Danish have one of the largest selections of dining tables and ship conveniently to Toronto, Montreal and across North America.
Danish Dining Tables Furniture Collection
Featured Products
Sign up for the Mostly Danish Newsletter
Get exclusive deals, new product releases, and contests!