3 Tips for Storing Patio Furniture Over the Winter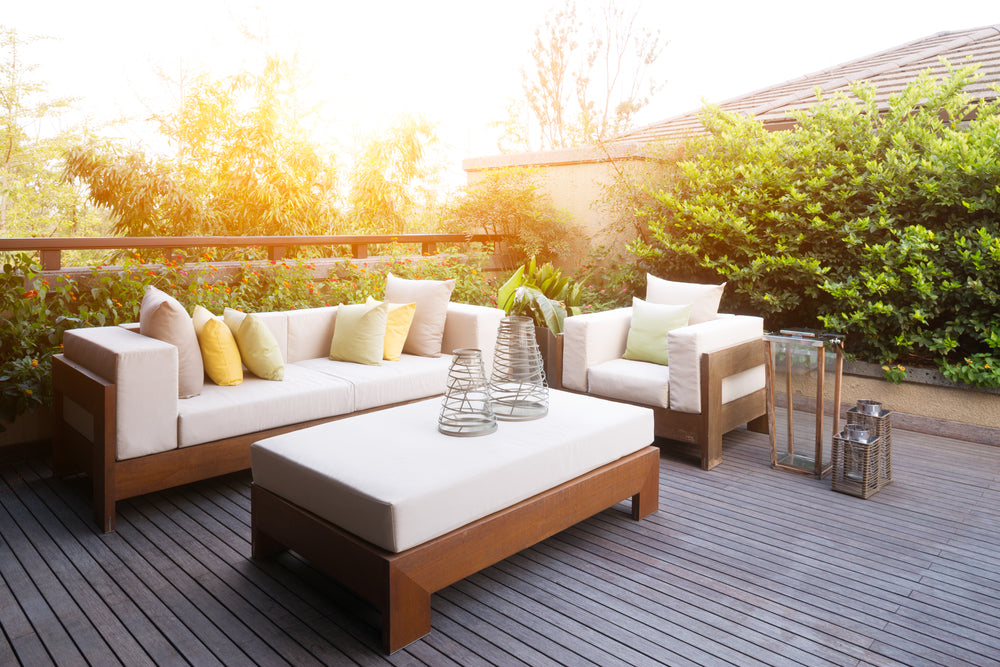 In the summertime, outdoor furniture was instrumental in allowing you to enjoy the warm weather and the season's ambience. Now that the colder season is setting in, you must protect your furniture from the elements. Otherwise, the excess moisture in the atmosphere will cause warping, rotting, and rusting of your furniture.
In aid of your patio furniture maintenance, the experts at Mostly Danish would like you to know a few tips for storing patio furniture during the winter season.
Clean Before Storage
 Regularly cleaning your patio furniture will ensure that they stay viable for long periods of time. Removing dirt and debris will reduce, if not eliminate, the chances of mildew, rust, and mould damaging your patio furniture. The manufacturer should have provided cleaning instructions for the furniture, so do your best to follow them. Ensure that the furniture is completely dry before storage.
Move Patio Furniture Indoors
The best possible protective measure is to remove your outdoor furniture from the brunt of the element's effects. You want a place that is warm, dry, and can stay that way through the winter season. Save space by stacking your furniture when possible. When using an outdoor shed, make sure your cushions are covered with a cloth tarp. If your available space is insufficient, renting a storage unit might be a necessary expense for storing your patio furniture.
Protect With Covers And Tarps
Unfortunately, not all outdoor furniture can be moved indoors. This makes storing patio furniture outdoors an unavoidable necessity. Hence, you will need to find fitted covers and protective tarps to protect them during the winter months. Take off any cushions and fabrics and bring them inside before covering the patio furniture. Use rope, twine, or bungee cords to secure the tarps around your furniture. Make sure to leave a little ventilation underneath the furniture, this prevents any growth of mildew or mould. You also need to periodically check on your furniture during the winter season and clean off any snow and moisture on the covering. If any of the bindings come loose, you need to secure them as quickly as possible. This makes storing patio furniture outside a more comfortable task.
Mostly Danish Furniture - Repairs, Reupholsters, And Refinishing
If you fail to take the proper steps when storing the patio furniture, you will spend a good part of the warmer season repairing the damage caused by the elements. Cleaning, rust removal, resealing, and repainting your outdoor furniture will be a costly process that can be avoided with the appropriate care. Proper patio furniture maintenance will save you a lot of time, money, and effort in the future.
If you are looking for some outdoor furniture for the spring and summer seasons, please contact us for mid-century modern furniture that evokes simplicity and elegance. Mostly Danish specializes in sourcing and refinishing mid-century modern, Scandinavian, and unique designer furniture from around the world. With our wide range of available furniture, you are sure to find something special for your home.