The Different Types of Upholstery Fabrics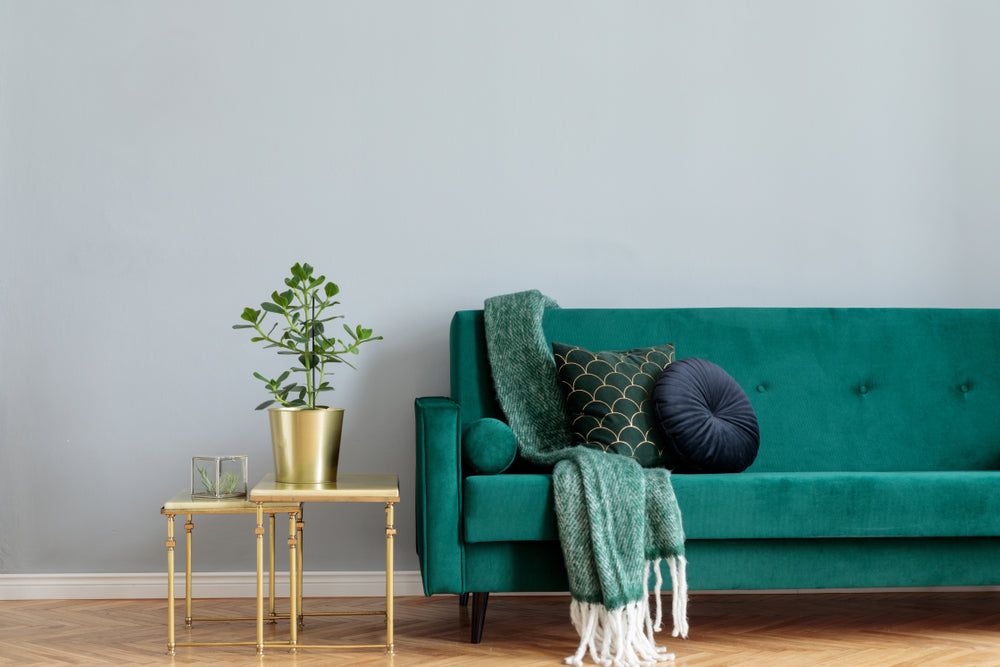 Upholstery fabrics are used to provide furniture like sofas and chairs with covering, padding and cushioning. They come in wide ranges of colours, patterns and textures that create unique visual themes.
As such, the team at Mostly Danish would like you to know about the different types of upholstery fabrics and how each can benefit your living spaces.
Natural Fibres
Upholstery fabrics made of natural fibres tend to be soft and breathable. They make for very comfortable furniture. Natural fibres used in upholstery fabrics include cotton, linen, silk and wool.
These upholstery fabrics allow for various colours and patterns on the furniture. However, they handle wear and tear poorly and will require maintenance regularly.
Synthetic Fibres
Synthetic fibres are made to mimic the look and feel of natural fibres. Upholstery fabrics that comprise these man-made materials are known for their durability and stain-resistant nature.
Common synthetic fibres used in upholstery patterns are nylon, polyester and olefin. They make very versatile fabrics that can produce various textures, colours and patterns.
Unfortunately, these fabrics are not as breathable as their natural counterparts. As such, they can become uncomfortable after long periods, especially when airflow is poor or the temperature is high.
Leather
Leather is a fabric made from the skins or hides of animals like sheep, goats, pigs, cows, etc. It serves as a popular upholstery fabric that is durable to the elements and the ease at which it can be cleaned. This makes it great for furniture that is placed in high-traffic areas like family and living rooms.
Leather upholstery provides a unique texture and aesthetic that oozes elegance and sophistication. The fabrics can be treated to create suede-like textures, embossed patterns and a wide range of other options, making it ideal for designers.
Unfortunately, leather comes with a significant expense which can discourage a large number of people. Despite its resistance to natural wear and tear, leather can suffer cuts and tears from external sources, marring the beauty of its appearance. Extreme temperatures can also affect the comfort levels of leather furniture.
Velvet
Velvet is a hybrid fabric made of natural fibres like silk and cotton and synthetic fibres like polyester. The combination of fibres creates a unique texture that is plush, soft to the touch, and presents an ambience of opulence.
When used in furniture, velvet upholstery is exceptionally comfortable in practically any situation. The unique textures and colours that velvet produces give it the versatility to function in a variety of furniture styles. Its durability will mostly depend on the base material used to create it, hence high-quality bases lead to durable velvet fabrics.
The downside of velvet on upholstered furniture is that cleaning this material is very difficult. Velvet is also particularly susceptible to water or moisture damage. The price tag attached to velvet upholstery fabrics is yet another dissuading factor, although should not discourage the determined.
Jacquard
This is an upholstery fabric made on a special loom that is capable of creating exquisite patterns with a punch card system. A variety of fabrics, both natural and synthetic, can be used to create jacquard fabrics.
Jacquard upholstery fabrics provide immensely unique and intricate designs that can bring sophisticated elegance to any furniture piece. The woven nature of this fabric also makes it incredibly durable, allowing it to resist the elements and last very long. The different materials used to make jacquard allow for unique properties that can serve a variety of needs. For example, silk jacquard is luxurious and stylish while cotton jacquard is soft and breathable.
Unfortunately, the woven nature of jacquard upholstery makes it difficult to clean due to how dirt and debris get trapped in the intricate designs. The expense associated with jacquard, due to the fabrics used and the weaving process, can also serve as a barrier for potential buyers.
Mostly Danish Furniture - Furniture Reupholstery In Ottawa
Upholstery fabrics are crucial in making furniture visually appealing and comfortable. The many different types of fabrics for furniture upholstery allow for a wide range of comfort levels and visual styles. Choosing an upholstery fabric can prove to be the deciding factor in achieving the visual theme of a room.
Please
contact us
if you are interested in furniture with amazing upholstery. Mostly Danish Furniture is Ottawa's premier supplier of mid-century modern furniture. Our authentic mid-century features upholstery fabrics of various types with great textures and colours that enhance the appearance of any room. If your furniture is in good condition but looks dated, we also offer affordable reupholstery services that can breathe new life into your furniture. Choose us to help enhance the visual appeal of your rooms.