What To Look Out For In Vintage Furniture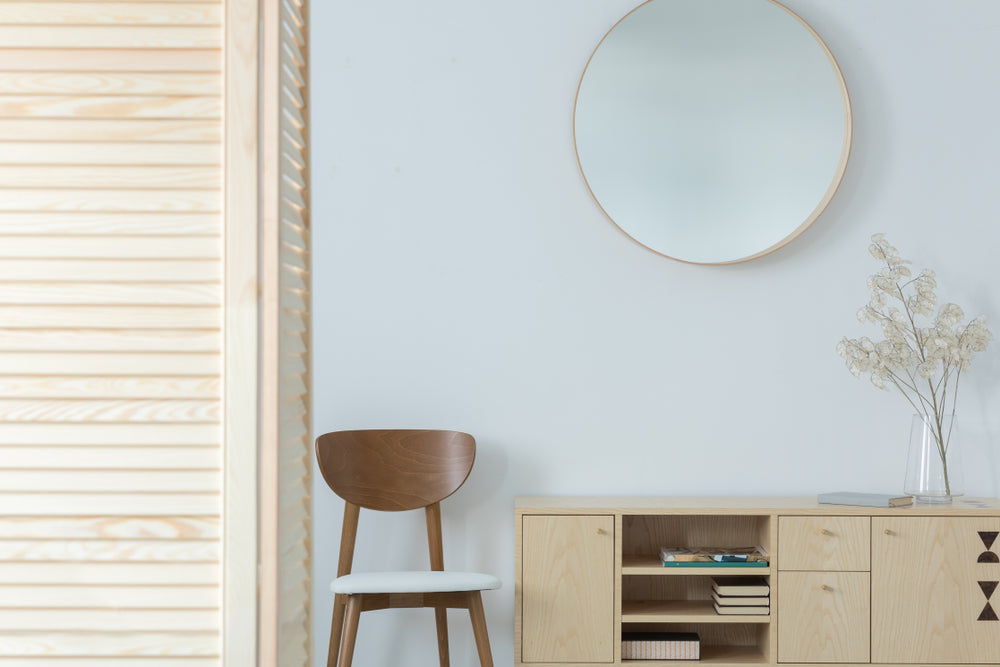 With its timeless appeal and durable craftsmanship, vintage furniture has a special fascination that draws both collectors and design aficionados. These historical gems, which range from beautiful Victorian antiques to mid-century contemporary masterpieces, infuse our houses with personality and history. Knowing what to watch out for while investigating these artifacts of bygone periods is essential, whether you're a seasoned antique furniture enthusiast or a curious amateur.
Hence the team at Mostly Danish would like you to know what to look out for in vintage furniture.
Authenticity
The authenticity of historic furniture is essential. Search for any distinguishing signs or labels that could reveal the maker, the designer, or the era. Check these particulars against the piece's alleged origins to make sure they line up. To confirm authenticity, it might be useful to examine reference materials, online databases, or specialists in vintage furniture.
Condition
Evaluate the furniture's general state. While some little wear and tear is to be expected with vintage items, be wary of serious damage that might compromise functionality or appearance. Look for any significant scratches, splits, or cracks that could point to structural problems. Check the stability of any joints, such as those in chairs or tables. Verify that the hardware, such as the hinges and drawer handles, is in good condition and working well.
Materials
High-quality vintage furniture is typically more expensive and long-lasting. Construction made of solid wood is preferable since it is durable. Look at the sort of wood utilized and the state of the wood. A veneer is a thin coating of higher-quality wood that is added to a core; look for any indications of veneers. Veneers may still be beneficial, but make sure they are well-maintained and not cracked or flaking.
Design and Style
Consider the vintage furniture's style and design. Look for designs that have enduring appeal and popularity. Scandinavian, Victorian, Art Deco and mid-century modern designs are frequently coveted. Examine the object to see whether it complements your style and existing décor. It's critical to pick an item that you actually adore and value since your enjoyment of it is equally significant.
Patina and Finish
The term "patina" describes the surface aging that happens over time to furniture. Vintage items may gain character and value as a result. Look for evidence of a strong patina, which may include a deep colour, little wear, and a smooth, worn surface. The original patina may have been changed by extreme damage or restoration, so take caution. Desirable finishes include those that are authentic to the furniture's age or have been expertly repaired.
Value and Cost
To determine a reasonable price range, do some market research on comparable vintage furniture items. The value may be affected by elements including scarcity, designer name, condition, and demand. Watch out for things that are expensive, and be ready to bargain if necessary. Also, take the piece's future worth into account. Purchasing high-quality vintage furniture may be a smart move since it will improve in value over time.
Provenance
The term "provenance" describes the furniture's origin and history. Find out as much as you can about the designer, prior owners, and any noteworthy history. The value and interest of the article may be increased by supporting documentation or anecdotal proof. For you as the owner, a work may have greater importance if you are aware of its special or noteworthy past.
Functionality
Analyze how well the furniture works. Identify any necessary maintenance or restoration work and weigh the associated expenses. While some old items might just need modest fixes like re-gluing weak joints or replacing worn-out components, others can require thorough restoration. Assess your willingness to spend the time and money necessary to get the item back to its original state.
Cushions and Upholstery
Check the condition of the upholstery and cushions if the antique furniture has them. Think about the fabric's wear, rips, or stains before replacing or restoring upholstery because it may be expensive. Check the support and stiffness of the cushions. You may need to consider the expense of reupholstering or replacing the upholstery and cushions, depending on your tastes and financial constraints.
Originality
Look for original hardware, such as knobs, pulls, or other components, in the old furniture. These particulars can increase the piece's worth and authenticity. The total worth and historical correctness of the furniture may be diminished by replacements or alterations.
Mostly Danish - Scandinavian, Danish & Mid-Century Furniture in Ottawa
Vintage furniture stands out in a world of throwaway, mass-produced furniture as emblems of timelessness and superior craftsmanship. The charm of antique furniture is found in its stories and history, as well as in its visual appeal. Vintage furniture gives your room personality and flair, whether you're inclined to the clean lines of mid-century contemporary design or the delicate details of Victorian workmanship.
Please
contact us
when you want to change the look of your room with the attraction of mid-century and Scandinavian furniture. Mostly Danish is your go-to place for carefully chosen antique items. Whether you're a fan of Danish design or you're just drawn to the simple shapes and organic shapes of Mid-Century classics, we have a beautiful variety that will up the style ante in your house. Discover a treasure trove of renowned designs that have been skillfully repaired and are ready to adorn your living room, dining area, or office space by visiting our showroom or browsing our online collection. We take pleasure in providing you with genuine and high-quality antique furniture that transcends fads and lends a touch of elegance to any decor, from well-known Danish designers to undiscovered jewels from the Mid-Century era.