Why Scandinavian Furniture Has Been Popular for Decades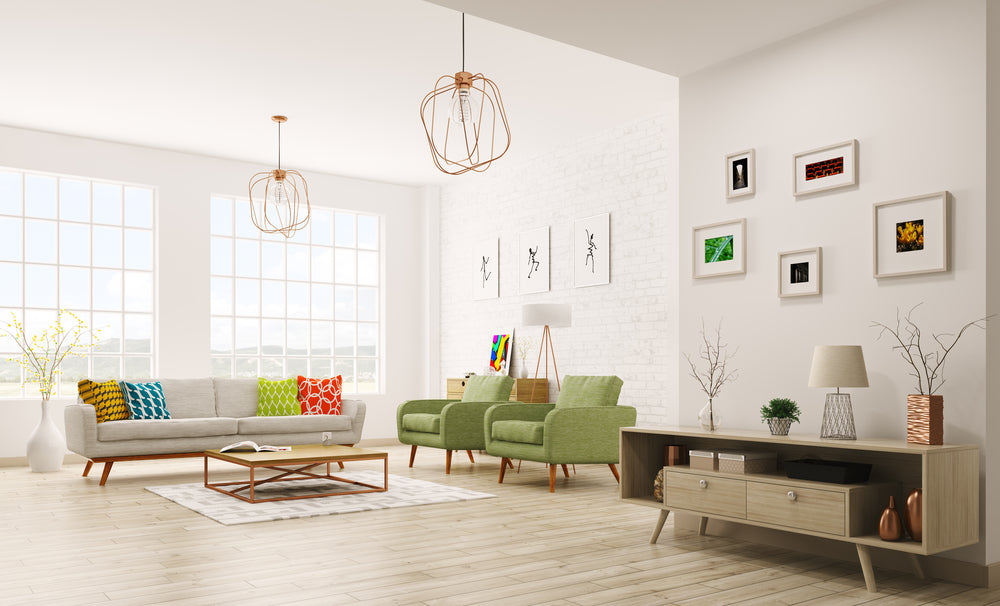 Scandinavian design is a movement characterized by minimalism, simplicity and functionality.
It emerged in the 20th century, and flourished in the 50s throughout the five Scandinavian countries: Finland, Sweden, Norway, Iceland and Denmark.
Read on to learn the secrets behind the Nordic design and why you should invest in this trendy furniture today.
Clean, Sleek & Simple Defines Sandinavian Design 
With a focus on clean lines, materials and craftmanship, the philosophy behind this Nordic design style remains relevant nowadays.
Created to enhance light at every turn, Scandinavian spaces began to favor pale-colored walls and floors, as well as interiors free of ornamentation and clutter.
Beauty and Practicality in Furniture Design
Mid century modern furniture has been popular for over fifty years, and it seems that even now, the world can't have enough of this simple and striking design.
The main reason: its practical beauty.
Every single piece of this furniture has been carefully designed and chosen to serve a specific purpose in the room. Scandinavian designers do not create simply to decorate or fill space, because they have been taught to always look at function when creating furniture.
While materialism is the belief that you will be happy once you own more things, minimalism is the promise that less things will make you feel better, and certainly, for a longer time.
De-clutter your home and buy furniture that serves a purpose. Scandinavian furniture will help you embrace freedom.
Scandinavian Furniture Design = Natural Design
During the long and dark winters, the home becomes the gathering point in Scandinavia (much like in Canada!).
For this reason, Nordic designers are encouraged to create clear and functional spaces.
Also, they get their inspiration from nature and the Scandinavian culture itself. From locally sourced wood to natural shapes, Mid century modern furniture stands on its own. 
Invest in History; Invest in Scandinavian Design
When purchasing Scandinavian design, you are investing in a particular identity.
While the Nordic countries have extreme differences, they do share some historical and cultural threads. Survival in the north required objects to be functional, so this became the basis of their style from early on.
Quiet and Durable Elegance
Scandinavian furniture is not designed to make noise in the room, but rather to present an understated elegance that can be perceived by anyone who enters the room.
The great advantage of this type of furniture is the wood is extremely durable and easily adaptable.
Go Simple with Your Furniture
Nordic design is one of the most popular furniture styles for good reason.
Its easy-to-live-with aesthetic, combined with quality craftmanship, has made this type of furniture the favorite style of modern homeowners.
Back in the day, it was only collectors interested in Nordic furniture. However, lots of buyers look for Scandinavian furniture pieces today.
Acquire Mid Century Modern Furniture Today
Nordic design is timeless because it is simple, finely crafted and beautiful, and it continues to influence contemporary interiors across the world.
Regardless of their vintage, mid century modern furniture pairs well with a wide array of styles.
As people try to turn their places into retreats from routine, it's no surprise that Nordic design is dominating the furniture headlines.
Looking for Mid-Century Modern Furniture in Ottawa? Come check out our warehouse & showroom at Mostly Danish!