How to Incorporate Mid-Century Modern Furniture Into Your Home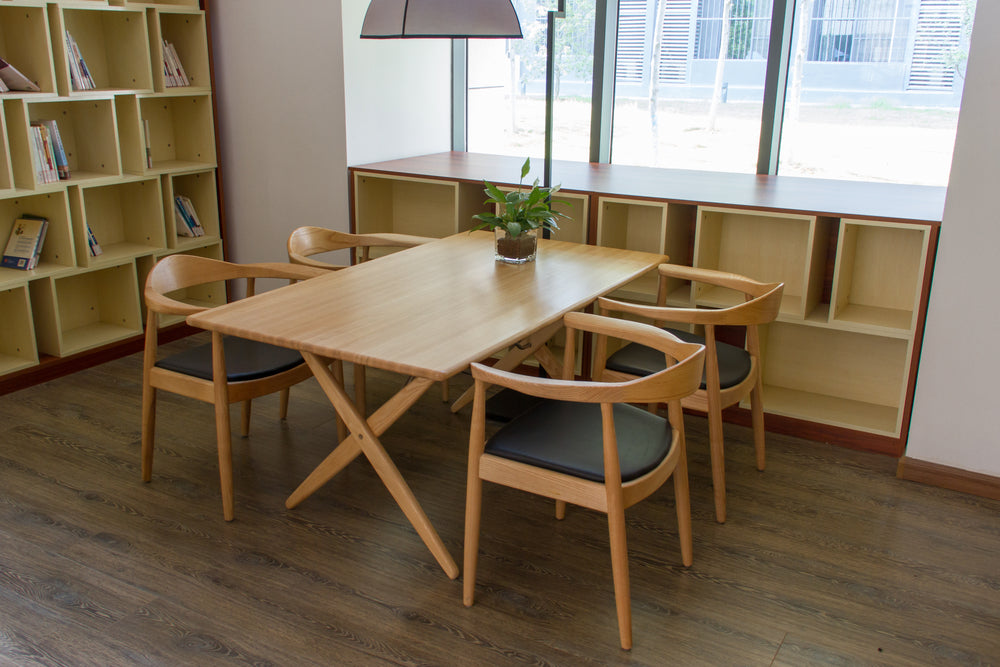 Whatever design means to you, the buyer of furniture, it should always have a purpose. Also, a home needs to feel warm and inviting.
Meeting these two criteria isn't always easy when it comes to buying new pieces to add to an existing furniture collection.
That is when mid-century modern furniture comes in.
Below are some super-simple yet effective ways to mix MCM pieces with your current furniture. 
Spice Up Your Home in Ottawa with Mid-Century Modern Furniture & Accessories
Mid-century modern is a style that has dominated interior design for many years now, and is not going away anytime soon. It emanates from the Danish masters of the middle of the 20th century.
However, instead of filling entire rooms with mid-century modern furniture, designers and decorators are now mixing pieces from different eras, for a more eclectic feel.
Here is a trove of inspiration for mixing mid-century modern furniture with other styles. 
1. Add Some Mid-Century Colour
Many modern interiors in Ottawa display a distinct lack of colour in their environments.
While neutral palettes, black and whites, and shades of grey can have an incredible soothing effect, they can also create spaces that feel sterile or cold to some people.
If that is the case, try to look for vivid Danish furniture. Even when designing the most modern of interiors, don't be afraid to pick daring pieces. 

2. Throw in a Few Curves
One of the first things that mid-century furniture can do for a modern space is to
break up straight lines.
Many Scandinavian pieces sport curved lines and rounded edges, which can add personality to a space. 
3. Bring In Warm Elements
Colour can mean a big commitment.
Although picking the right pieces can feel daunting, colours play a key role when designing a minimalist space.
Invest in neutral, calming materials like marble or walnut that enhance the power of your more garish pieces of furniture. 
4. Play with Lightning and Reflection
Mid-century modern lamps and mirrors can work wonders, adding a touch of something special to your home.
Regardless of the type of interior you are trying to design, lighting and reflection will help you spruce your space up. 
5. Don't Shy Away from Unexpected Combinations
Mixing furniture styles is all about contrasts, so don't be afraid of mixing mid-century modern pieces with something else.
Just focus on balance and carefully design a space that speaks to you. 
6. Dress your Walls Well
White, clean walls and open-plan settings provide the perfect layouts for mid-century modern furniture.
Nevertheless, you can take it one step further by adding some graphic artwork or even a wall of wallpaper to your home. 
Danish Design & Mid-Century Modern Furniture in Ottawa & Across North America
Defined by clean lines, minimal ornamentation, organic forms, and high functionality, Scandivanian furniture has an undeniably timeless appeal.
Blending contemporary pieces with iconic designs will add a unique contrast to any home. 
In today's world, homeowners can artfully bring together a multitude of styles like rustic, modern, boho, or industrial.
If you want to take your home to the next level, Mostly Danish is your go-to. We are the largest North American dealers of mid-century modern furniture.
Check or inventory online or come visit our showroom in Ottawa today!