Why Teak Furniture Is Timeless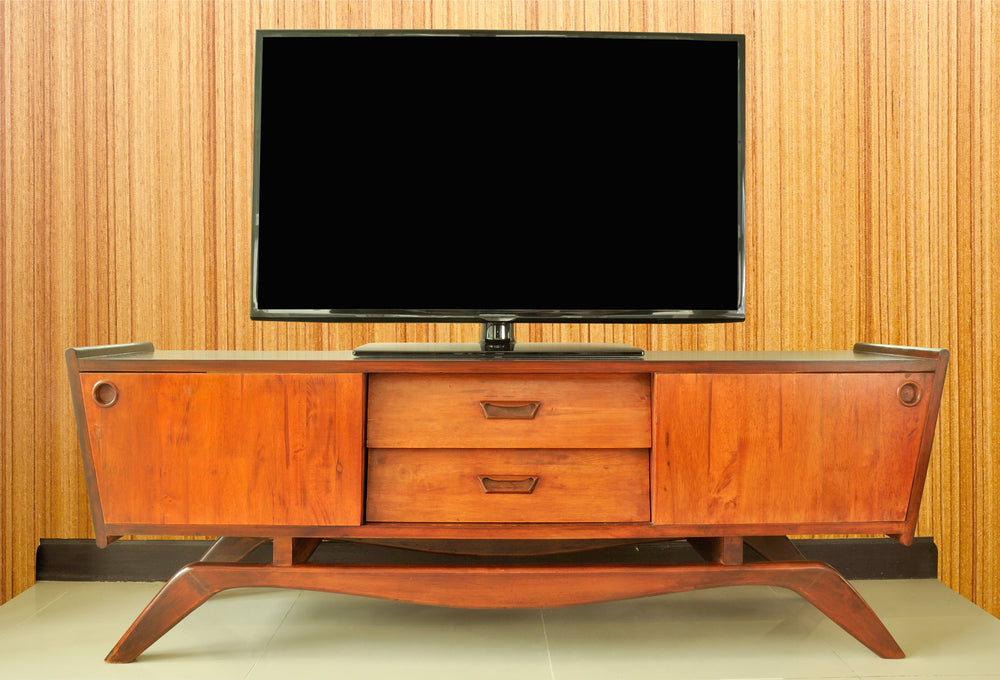 Anyone who does some research before acquiring new furniture will come across teak wood.
Besides its elegance, beauty and durability, this prized material also possesses some natural properties.
Teak, a Timeless Treasure
The Tectona grandis, the tree the teak comes from, is native to the tropics and has adorned the residences of the powerful and wealthy since the 7th century. It is native to South and South-East Asia, Indonesia, Malaysia, Thailand and Burma.
The Dutch, after colonising Indonesia, started to use teak wood for shipbuilding due to its extraordinary properties.
Teak Is The Perfect Outdoor Furniture
Teak wood is not cheap, but it's quite one of the the best furniture purchases you could make.
Since the best furniture comes from mature trees, only those around 40 years old can usually be harvested for wood. In addition, teak's price also lies in its natural characteristics.
Even though all types of woods contain natural oils and rubber within them, teak can actually retain those, even after being processed. For this reason, this wood offers greater weather-resistant properties than any other type of tree.
Teak Requires Much Less Maintenance
When dried to a proper moisture level, the aforementioned oils and rubber provide a sort of waterproofing for teak wood. On top of that, they also protect the wood from dry rot, a common issue in old wooden furniture.
But that is not all. The oils and rubber will also keep wood invaders at bay, such as fungi and other parasites that can ruin the wood.
As a teak furniture owner, you will rarely need to apply any treatments or coatings to your beloved teak pieces.
Think about it this way: take the money you could spend on waterproofing or furniture replacement and buy teak.
Teak pieces are extremely economical when you consider the years of use you will get from them.
Teak Is a Long-term Investment
According to a Burmese tradition, teak is a royal tree. \
Its wood is extremely strong and durable, so it is no surprise that 2000 year-old objects made from it have been found intact.
This flexible type of wood has a relatively low shrinking ratio, which makes it excellent for moisture-changing conditions.
The relative rarity of this type of wood also makes it the right candidate for indoor furniture. Once seen mainly in on elegant yachts and extravagant properties, teak is now the wood of choice at hotels, upscale homes and corporate headquarters.
Teak Is An Ethical Purchase
When new, teak wood features a honey brown color. Over time, it will age naturally into silver grey.
The price of teak will vary depending on the thickness, width and length. Prices typically increase every year.
Despite teak wood being highly in demand, teak plantations in Indonesia are sctrictly managed by the government, which has cultivated these trees since 1930 and leads the teak production at the moment.
In case you were concerned about the environment, teak wood is eco-friendly due to its massive lifespan.
Having teak furniture at home is undoubtedly one of the most sustainable options.
Mostly Danish Has a Great Teak Selection
Mostly Danish specializes in timeless furniture. 
In addition to our Danish designs and Mid Century Modern pieces, we have a wide selection of teak furniture - both outdoor and indoor. If we don't have a specific teak piece you're looking for in our current inventory, we can source it for you through our worldwide network.
Contact us today to find out more and find a great teak piece for your home or office.