Hygge in Danish Modern Furniture Design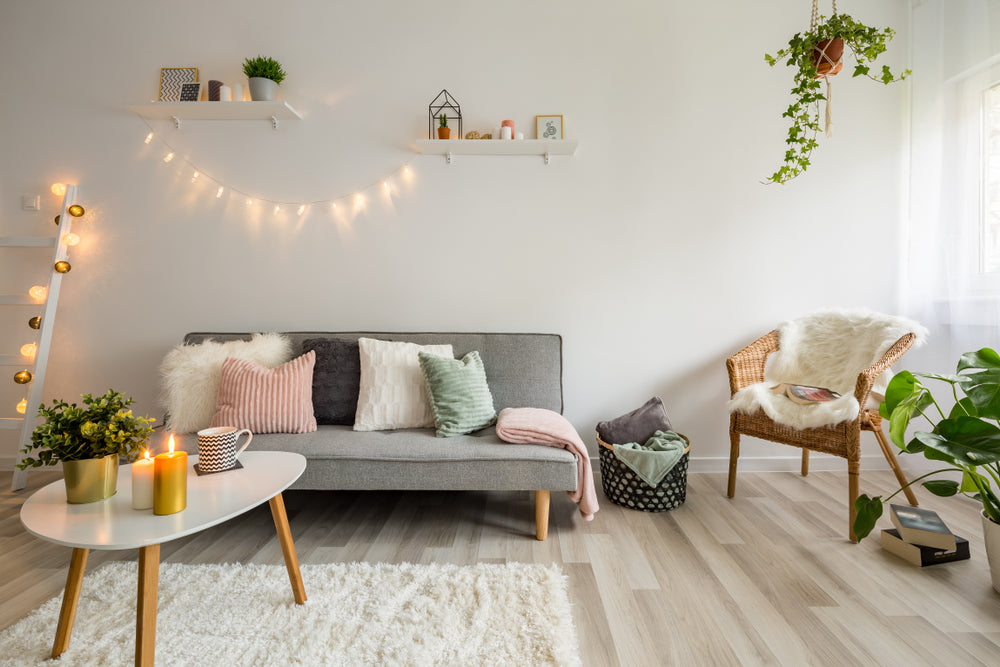 What makes Danish modern furniture so special?
Is it the exquisite design that combines simplicity with elegance?
Is it the quality craftsmanship and premium materials?
Or is it the Danish not-so-secret concept of "Hygge" that makes Danish modern furniture such a highly coveted item?
The truth is, of course, that the popularity of Danish design – including Danish modern furniture (e.g. Mid-Century Modern furniture, among others) – is due to a combination of these factors. They're what makes it truly unique.
For the purposes of our discussion in this article, however, we'd like to embrace the "hygge" concept and delve further into what makes it a very, very Danish thing.
How Does Hygge Translate into English?
Can hygge even be translated properly into English?
Technically, yes. Hygge is said to mean something akin to "cozy," "comfortable," "warm," "safe" and similar words. It's about a "lifestyle of happiness," (but not how we probably define 'happiness' in North America) … "having a nice time," "creating a warm ambiance," and "enjoying the simplest, most special things."
That's… a lot of words to describe one thing. Articles and entire books have been written about Hygge.
So, yes, it can be defined to a certain degree.
And then no, also, hygge can't truly be translated into English (or any other language – including neighbouring Swedish, whose people have their own concept of "lagom" that's not quite the same as hygge).
Let's just say that hygge is really one of those "I Know It When I See It" concepts.
You know hygge when you see Danes celebrating the Christmas season, for example, with rooms full of candles and the scent of mulled wine in the air.
You've most likely seen or experienced 'winter hygge' to some extent – warm sweaters, hot chocolate, curling up with a good book or enjoying an evening with close friends.
While we have some of these elements here in Canada, it's rarely done on a level and consistency practiced by the Danes.
Hygge in Danish Modern Furniture
Applying the concept of Hygge to Danish design, perhaps nowhere better is it seen than in Danish modern furniture.
While their neighbours to the north in Sweden are famous (notorious) for a certain post-modern, semi-disposable furniture movement (*cough* IKEA *cough*), Danish modern furniture is quite possibly the polar opposite.
Danish modern furniture design is about elegance personified by simplicity. It embodies quality in materials and labour.
A piece of Danish modern furniture is intended to be with you for a lifetime.
Danish furniture design takes into account hygge in its human factors. It is meant to be appreciated in its aesthetics and enjoyed by all in the home or office it serves.
The Danish design masters, such as Arne Jacobsen, Kaare Klint, Finn Juhl and Hans Wegner, saw "beauty in simplicity" and "modern warmth" as concepts to embrace. This is visible in their classic Danish design chairs, coffee tables, side tables, sofas and more.
The Danes embraced this design movement in great part because it aligned so well with (and stemmed directly from) the idea of Hygge.
Does that mean that owning a piece of Danish modern furniture is like creating your own slice of Hygge?
Well… yes, of course!
Curate a Collection of Hygge with Mostly Danish
If you're starting to embrace the concept of hygge – or if you're already on board – and would like to own a piece or curate a collection of hygge embodied in Danish modern furniture in Ottawa or across Canada, Mostly Danish should be your destination.
We carry a wide selection of Danish modern furniture in Ottawa at our showroom and warehouse – from chairs and tables to sofas and much more.
If you are looking for a special piece, we can help you find it.
Contact Mostly Danish today, and get started on living the hygge life.