Tips for Choosing Furniture Colours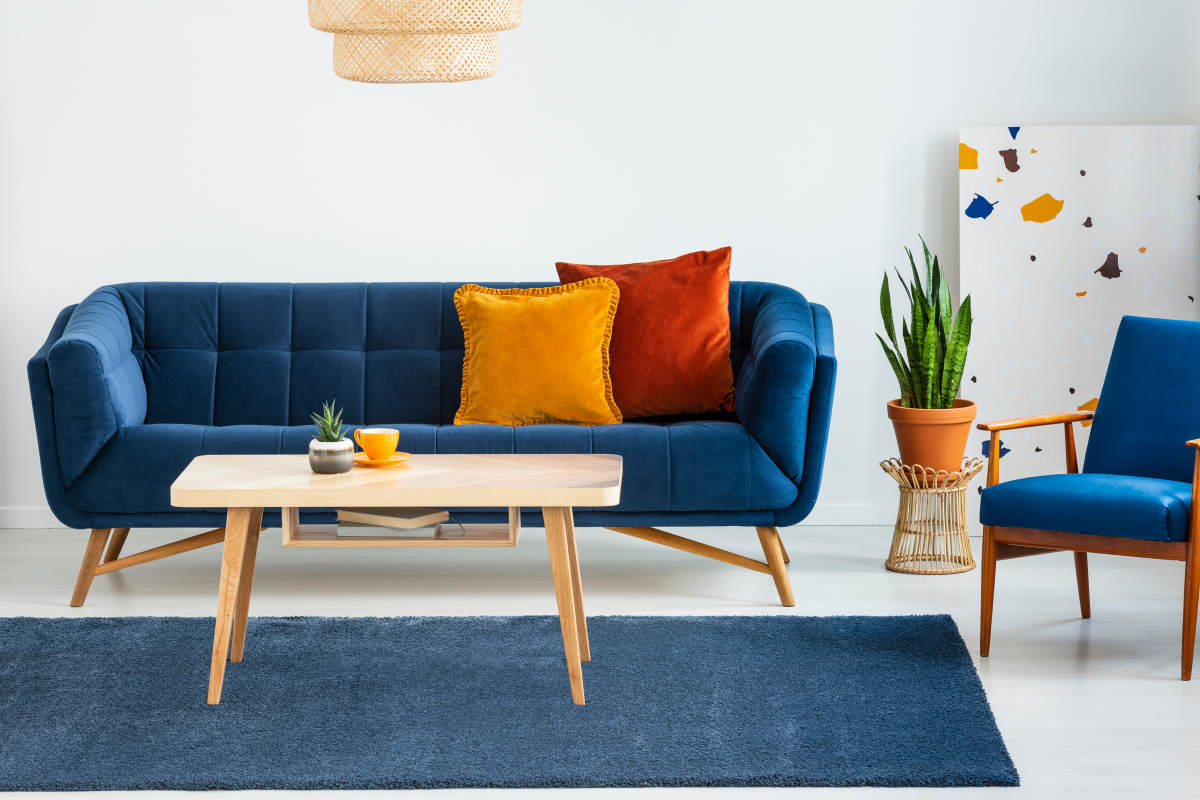 Choosing the right colour scheme for your home's furniture can quickly result in transforming a bland room into an impressive space.
If you are planning to update your home's furniture and are feeling overwhelmed trying to fit all the pieces together, we've got you covered. When choosing a cohesive colour scheme and stylish design for furniture colours, this brief guide will help you.
Follow these useful tips on how to choose furniture colour schemes and create your own adhesive combination.
Follow The 60-30-10 Rule
Before you can choose a colour scheme for your home's interior and furniture, we always recommend that you create and follow a set plan.
For home decor and furniture colours, there's a very simple, popular rule that you should follow for the best success: the 60-30-10 rule.
Simply, the rule states that a room should be 60% dominant colour, 30% secondary colour or texture and 10% accent colour.
Dominant Colour - 60%
Dominant colours will be used for a room's walls and primary objects, like a couch, bed or kitchen counter. In most colour schemes, the dominant colour is fairly light and neutral, often either light gray, white, beige or brown. 
Secondary Colour - 30%
The secondary colour represents a room's secondary furniture, such as the curtains, pillows, small tables and chairs. For the secondary colour, you have more freedom with the choice between dark shades or bright/pastel colours, but be sure not to go too extreme.
Accent Colour - 10%
Accent colours comprise of your room's unique, colourful statement pieces. These colours can be used in artwork, furniture accents, stoneware, lampshades, etc... 
Compliment Existing Wall Colours
If you've just moved into a new home or apartment and are planning a big makeover, take some time to look at options which match your existing wall colours.
A living room with beige walls for example, could look amazing with neutral tones like brown, white and other variations of beige.
Though on the other hand, you can also consider furniture accents that are a little more eccentric and flashy, such as lime yellow.
Consider Existing Home Decor & Room Accents
Another approach to choosing furniture colours would be to choose your statement pieces and furniture style early in the design process.
If you're a big fan of solid teak furniture, oriental furniture or want to get yourself a collector's item, pick it up beforehand and work your way through the 60-30-10 rule with a selected secondary colour with the option of painting your walls an entirely new colour.
Having a great focal point in a room is all you need to elevate the space. When looking for a furniture style to match a brighter color scheme, we suggest having a look at mid-century modern furniture.
Mid-century modern furniture has gone hand-in-hand with bright colours in the past and continues to be a worthy option for interior home decor.
Some of the most popular colours that complement mid-century modern furniture are shades of yellow, orange and blue.
Explore Furniture Options With Mostly Danish
Designing a room to match the vision in your head is not easy by any means. Pair that with various colour options and the need for a colour scheme, and it can quickly feel impossible.
At Mostly Danish, we handpick the most elegant and unique furniture pieces designed by Scandinavian artists to ensure you're getting the best quality mid-century modern furniture out there.

If you need a statement piece to match your planned colour scheme, have a look at
our products
. We have tables, sideboards, chairs and seating furniture of all styles available and look forward to having our furniture featured in your home.