How Furniture Accents Complete a Room's Decor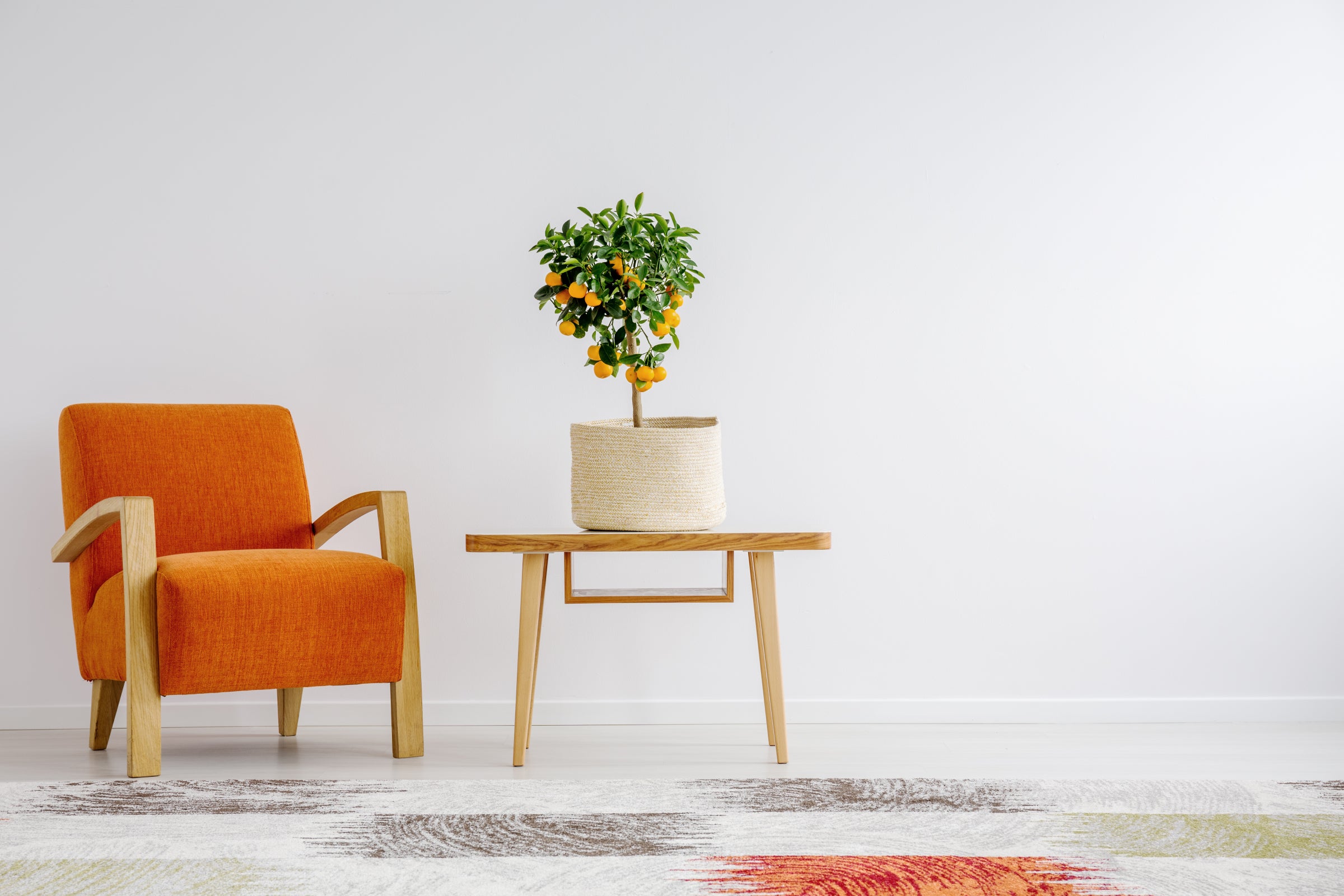 Decorating your home exactly the way you want can be a challenging task.

You might get overwhelmed trying to fit all the pieces together to create a cohesive and stylish design, but with the proper planning you'll be able to enjoy putting together a room that you'll love spending time in.

There are numerous aspects to consider when designing a room, from paint colours and window coverings to furniture and accent pieces, the possibilities are endless.

Accent furniture can be anything that draws a person's attention and creates some excitement in a room. Many people choose to incorporate an accent piece when designing a space to add drama, colour, or definition to the room. 

You can think of accent furniture as a statement piece, something that grabs your attention and ties a room together.   
Different Types of Accent Pieces 
There are several ways to go about adding accent furniture to your space.

Before creating a design plan for your room, you must first figure out what your decorating style is. Do you prefer a more minimalist look, or a darker more rustic aesthetic? These are questions you must ask yourself prior to choosing your furniture.

A great way of finding your sense of decorating style is by looking at photos of living rooms and seeing what resonates with you. Knowing your sense of style will help guide your decisions on furniture, paint colours, accessories, and accent pieces.
Nowadays, large mirrors are being used as statement pieces to create more drama in a living room. The mirrors can come in different sizes and unique shapes that give an illusion of more space.

Even though artwork on the walls doesn't give the illusion of space, it adds dimension to a room and gives an insight to visitors on your personal style expression.

What's enticing about art is that it's completely subjective. Each person views a piece of art differently and interprets the design in their own way. Such pieces are used as focal points in a room to grab attention and create conversations.

Accent furniture could also be large and imposing pieces. Furniture such as china cabinets, ornate armoires, and oversized chairs can bring definition to a room. Armchairs with a striking colour could serve as accent chairs and would complement the other furniture you have in the room.

Something as simple as the colour on the walls can become the center of attention in the room. Choosing to paint the walls a non-traditional colour could be the only accent piece you need.

It's important to choose the paint colour after you have chosen the rest of the furniture, not vice versa.

Choosing a colour scheme entirely depends on the aesthetic you're looking to achieve. You can choose to have a room decorated with colours that complement each other or to have a completely monochromatic look.
Rules to Look Out for When Decorating a Room
Simply having a stylish and aesthetic-looking room is not enough. When designing a space, you must consider how to position the furniture in a way that is efficient and appealing.

Finding a main focal point is a great place to start when designing the layout of a room as it will serve as the main point of interest. 

The focal point can be anything from large pieces of artwork to mid-century modern chairs. Once the focal point is chosen, all other furniture is centered around it.
A crucial aspect of decorating a room is the lighting. You can layer different light sources by using the three main types of lighting: ambient, accent, and task.
Adding these sources at different levels throughout the room will add to the overall theme and ambiance of the space.

When arranging the layout of the room, it's also important to contemplate the traffic flow. Consider how many people will be using the room and how difficult it will be to navigate the space. This will help you decide on the size and amount of furniture you need to incorporate into the room. 
Mid-Century Modern Accent Furniture
Designing a room to match the vision in your head can be a difficult task.

With a combination of contemporary pieces and our iconic Danish accent furniture at Mostly Danish, you can create a unique and elegant look for your home.

Contact us today
and find the perfect accent piece to complement your home.