Home Decor Ideas With Mid-Century Modern Furniture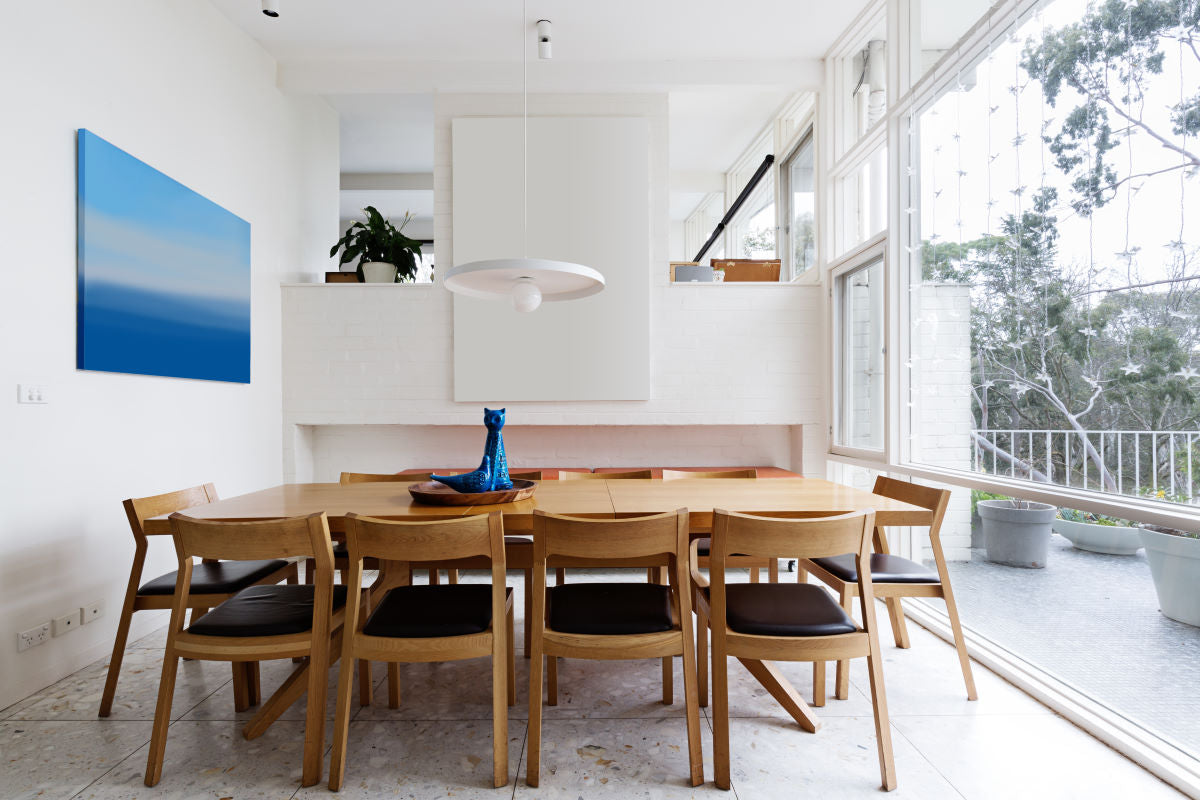 Modern Furniture
Mid-century modern furniture has been around for decades, evolving with the times while maintaining its timeless elements.

The key to understanding how to put together a beautiful space with mid-century furniture is figuring out how to create an effortless modern mix while maintaining the balance between mid-century and contemporary furniture.

Failing to design a space appropriately with mid-century modern furniture can make your home look dated rather than sleek and aesthetic. 
Mid-Century Modern Decor Ideas
Although having been around for years, mid-century modern furniture has never gone out of style and instead has become more popular with no signs of the trend going away anytime soon.

The easiest way to add a touch of mid-century style into your living space is by incorporating iconic pieces, such as the Eames lounge chair and ottoman. This chair is highly recognizable and adds just the right amount of vintage without going overboard.
Having a great focal point and attention grabber in your living room is all you need to elevate the space. When looking for a mid-century modern focal piece, opt for furniture with a brighter color scheme.

Some of the most popular colors that complement each other perfectly are any shades of blue with either yellow or orange.
Although these colors may seem bold compared to the rest of your furniture, you'll find that it creates a flawless contrast that will make your living room something to talk about.

These kinds of pieces can be integrated into any style of home without making it look odd or out of place. 

When searching for mid-century modern furniture, make it a point to choose authentic Scandinavian designers. Danish furniture designers are renowned for their stylish and high-quality wood furniture, which will help you ensure your furniture lasts for years to come. 
How to Utilize Your Space Appropriately
It's important to find the right balance between having a home that seems empty and a home that's overcrowded.

Learning how to use space efficiently will make your home look more put together and neat, creating a cozy and comfortable environment.

The best way to maximize the space you have is by using wall space. Installing bookcases that extend to the ceiling, for example, will not only provide you with shelving to showcase your belongings but will give a room the illusion of having higher-ceiling.

Awkward nooks and spaces present you with the perfect opportunity to add a unique element to your home, whether it's incorporating minimalistic wall decor or adding custom shelving.

An awkward space doesn't necessarily need to be a corner in a room but can be a space on the wall that looks too plain. Consider adding a mirror with an eccentric frame, as it will add a dramatic element to the space while making it seem bigger. 
Elevate Your Home's Aesthetic With Mostly Danish
Both easy to live with and incredibly stylish, mid-century modern furniture can tie a room together with only one showstopping piece. The infamous mid-century design was created with comfort, functionality, and style in mind.
At Mostly Danish, we handpick the most elegant and unique furniture pieces designed by Scandinavian artists to ensure you're getting the best quality mid-century modern furniture out there.

Reach out to us
today to learn more about our mid-century modern furniture collection.