What Is Danish Furniture?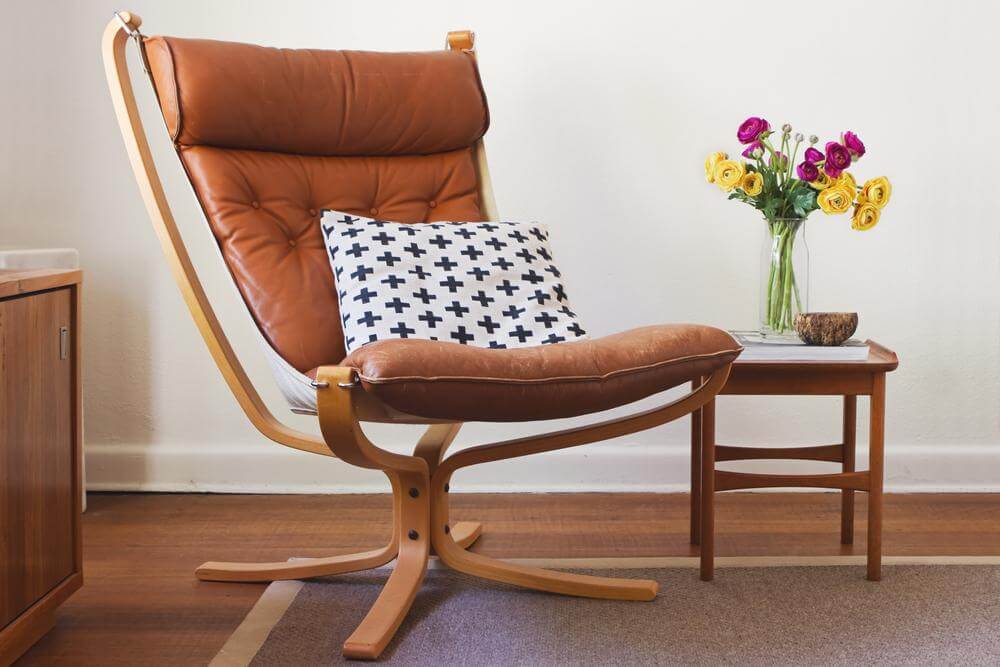 Danish modern is a style of minimalist houseware and furniture, related to the Danish design movement.
It is often associated with the term "Mid Century Modern."
Danish & Mid-Century pieces are still coveted today, more than a half century past the heyday. Why's that? Let's take a look.
The Early Danish Designers
In the 1920s, Kaare Klint established the principles of Bauhaus modernism in future design.
This was known for clean and pure lines that coupled craftsmanship with delicate research into proportions, materials and the requirements of the human body, adapting design to modern-day needs.
Adopting the trend of abandoning ornamentation to benefit the form, Klint maintained the beauty and warmth inherent to traditional Danish cabinet making.
Mogens Lassen, who produced furniture in the 1930s and 1940s, was another early Danish furniture designer. Lassen was noted for using tubular steel and glass in his designs, and his work was distinguished by clear lines and a concentration on efficiency.
His 1933 design for the classic ML33 Chair is still in use today.
Another significant early 20th-century Danish furniture designer was Poul Henningsen. Henningsen's lighting designs, which included numerous layers of shades to provide a diffused, even light, are what made him most famous. But he also created furniture, such as the well-known PH Chair with a cantilevered seat and backrest.

Overall, these pioneering Danish furniture designers shared a dedication to functionality, simplicity, and premium materials, and their creations are still widely imitated today.
Furniture as a Piece of Art
Danish furniture design, which stresses the beauty and aesthetic appeal of useful products, is frequently seen as a form of art. Furniture should be more than merely useful items, according to Danish designers of the middle of the 20th century, who also believed that furniture should be elegant and functional.

In a number of respects, Danish design views furniture as a sort of art. First, designers stressed the value of handiwork and premium supplies. Numerous pieces of Danish furniture are crafted by experienced craftsmen using age-old methods to produce pieces that are not only useful but also aesthetically pleasing.

Interest in Danish Modern began when the Museum of Modern Art (MoMA, New York) purchased some items for the Fallingwater House, designed by architect
Frank Lloyd Wright, listed among Smithsonian's "Life List of 28 places to visit before you die."
This led to a massive interest in Danish furniture. As a result, Denmark prevails as the leading furniture producer in the world, in relation to its country population. Currently, over 80% of the furniture produced in Denmark is sold abroad.
About Mostly Danish
Mostly Danish is an Ottawa-based company specializing in Danish furniture.
We have mastered the art of sourcing and refinishing genuine mid-century modern, Scandinavian and unique designer furniture. Founder Zvi Gross was born in Hungary and grew up in Israel; when he moved to Canada Zvi discovered his passion for furniture design.
Our warehouse, located at 2477 Kaladar Ave, is North America's largest inventory of world-class Danish furniture.
Have a look and fill your home with some of the most beautiful creations!
How Did It All Start?
Mostly Danish started as a small operation of buying and selling furniture at local auctions.
Zvi purchased the venue of a former tech manufacturing company and transformed it into a warehouse and showroom.
The man behind Mostly Danish can be found in store almost every day, re-upholstering and refinishing furniture that has been imported to Canada from around the world.
His selections describe the mid 20th century developments in architecture, modern design and urban development. Only a portion of our furniture can be found online, so make sure you pay us a visit!
The Danish Legacy
At Mostly Danish, every piece is unique. Individually sourced and carefully selected by Zvi, each one of our pieces carries a story.
Either online or in the showroom warehouse, you will find classic pieces by Danish masters, such as Børge Mogensen, Arne Jacobsen, Hans Wegner, Finn Juhl and many more.
These artists changed furniture design forever, and at Mostly Danish, they continue their legacy.
Any magnificent piece you could think of can be found in store. If not, we will source it for you.
Tables, sideboards, seating, accents and many other pieces await. There is something for everyone! Chances are you will fall for their design, sophistication and uniqueness.
Contact us today to find out more and get your next piece of elegant design for your home or office.