What Is Danish Interior Design?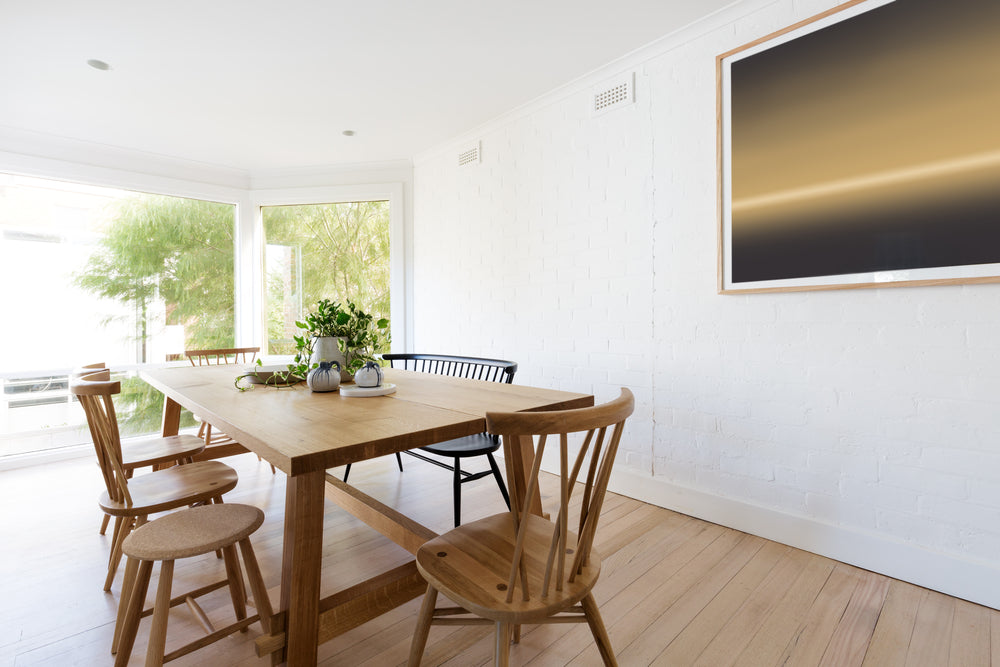 Danish furniture is one of the more popular design styles when it comes to quality furniture, especially wooden pieces.  
At Mostly Danish, we are proud to provide the highest quality Danish furniture you will find in the industry and are excited to share our products and knowledge with you all!
What To Know About Danish Furniture
Danish furniture uses very specific design choices in its pieces, creating beautiful and strong furniture.
We understand that many people don't understand the intricacies and the history of Danish furniture, which is why we have assembled this easy-to-read guide. We'll answer all the questions you have about the design style and history of Danish furniture!
What Is Danish Interior Design
Danish furniture design is highly structured and almost architectural in its purity.  
To add pops of colour, Danish furniture typically uses cushions and pillows. Windows are usually left bare, but if curtains are used they are almost exclusively white. Danish furniture often uses the natural beauty of solid wood to its advantage instead of staining the furniture or painting it. If the furniture is painted, it is usually painted white to give the furniture a pure and airy feel.
History Of Danish Furniture
Danish furniture design as we know it rose to prominence in the 1920s.  
The goal of Danish furniture has always been to create furniture primarily based on the specific needs of the human body for maximum comfort. After the second world war, Danish design became more popular thanks to several factors. One major factor was the desire for renewal after the devastation caused by the second world war. The second major factor was the late industrialization of Denmark which helped slow the conversion of crafts.  
Traditional Danish furniture is alive and well today, and can be found all across the world!
Difference Between Danish and Scandinavian Furniture
Denmark is a seafaring nation and has centuries-old trading alliances around the world. Because of this, Danish furniture design has a much more international flavour to it compared to other Scandinavian countries such as Sweden and Norway. There is a clear oriental influence in the ceramics created and used in tables and chairs.
Denmark is known for its immense output of designer chairs. These chairs have a very clear design inspiration from English Regency. It is well known that these chair designs are what originally made Danish furniture design so famous.
Denmark has a long history of woodworking, and that is clearly reflected in the quality of the chairs that are produced there. If you are interested in purchasing any Danish wooden furniture you are guaranteed to be impressed with the quality.
Modern Danish Furniture Trends
Danish furniture trends that are most commonly seen in the 21st century include but are not limited to the following: 
Natural wooden furniture

White airy furniture for an equally clean, minimalist space

Oriental-inspired tiling in tables and chairs

Clean lines and curved circular furniture that is ergonomic

Extension leaves for dining tables

Mid-century modern side seating
To this day, Danish furniture design is one of the most popular choices for high-end spaces and cozy living rooms across the globe.
Mostly Danish - Your Danish Furniture Experts!
Mostly Danish provides top-quality Danish-inspired furniture to our clients in the Ottawa region. We embrace this specific region of Scandinavian furniture and are proud to share our heritage with the masses.
Contact us today with inquiries into specific pieces we carry, or even stop by at 2437 Kaladar Ave to handpick the perfect pieces for your home. You won't regret it!