What to Look for in Nordic furniture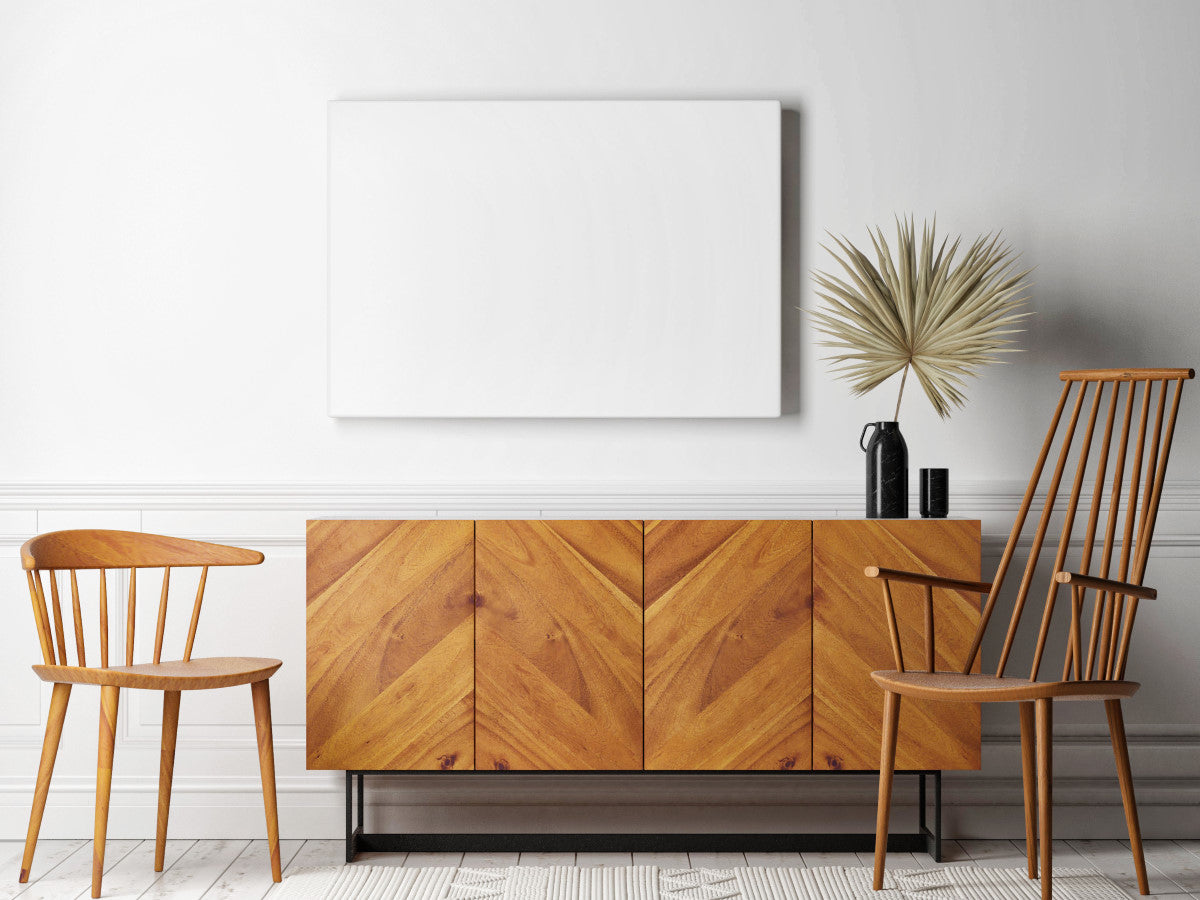 Nordic furniture, also known as Scandinavian furniture, represents a timeless era where elegant designs meet the natural elements and materials.

As synthetic furniture products became increasingly popular, nordic furniture continued to thrive in its own lane, with every piece of furniture representing its own unique background, story and style.
When it comes to choosing nordic furniture for your home, there are a few things you'll want to take into consideration. In this edition of the Mostly Danish blog, we're going to cover some key elements to consider when shopping for nordic furniture.
1. Natural Elements
To emphasize a natural feel and timeless appeal, Scandinavian design commonly uses wood accents in walls, flooring and furniture. All while carefully following the Scandinavian design principle of "less is more", wooden furniture can be placed all around your home.
While a light theme is often used in this style with woods such as beech, ash, and pine, high-end mid-century modern furniture can also use warm toned woods such as teak or rosewood.
If you're looking to add a further touch of nature to your space, consider adding in some greenery alongside your nordic furniture.
Combined with the wood and natural light, plants make for a beautiful touch of colour and bring life to a space that might otherwise be too light. 
2. Muted Colours
Although bright furniture accents can have its place in many designs and cultures, the nordic style generally keeps things cool with muted tones and neutral colours.
Shades of white, light gray, and tan are often used in this form of design to make a space feel larger and brighter. Still, accents of blue, crimson and rosewood often make an appearance in seating and rugs to loosely complement other pieces in a room.
3. Textures, Shapes & Layers
Nordic furniture is known for its eccentric shapes, smooth lines and textures. When trying to achieve this type of style, it's important that you don't forget to incorporate textures and layers as it can be the difference between blandness and elegant simplicity.
Texture can be added through carpets, rugs, blankets, pillows, baskets, furniture and more. Ultimately, there are various ways that textures can be added. Explore some of your options with our furniture accents collection. 
4. Natural Lightning 
When living in a small, or medium-sized space, we often look into ways that make a space feel bigger and brighter.
The best way to do this is with the use of natural lighting.
In Scandinavian design, natural light is commonly used to make a space bright, cozy and inviting.
When paired with the natural materials used in nordic furniture, the end result feels stunning, fresh and spacious.
5. Functional Storage 
From cabinets to dressers and bookcases, the Scandinavian style comes with many functional storage options.

If you're looking for a functional storage piece for your space, view our storage collection. We have a variety of available storage furniture made of rosewood, teak and other materials.
Find the Perfect Nordic Furniture with Mostly Danish
At Mostly Danish, we have a vast inventory of furniture sourced from Scandinavia, including designer furniture pieces that are recognized around the world for their simplicity, elegance and airy forms.
When it comes to finding timeless and beautiful nordic furniture in North America, it can be quite difficult. With a variety of shipping options available and hundreds of unique items to choose from, there's no better place to shop for nordic furniture.
View
our furniture collections
to get started in your search for Scandinavian furniture.